Repair Acts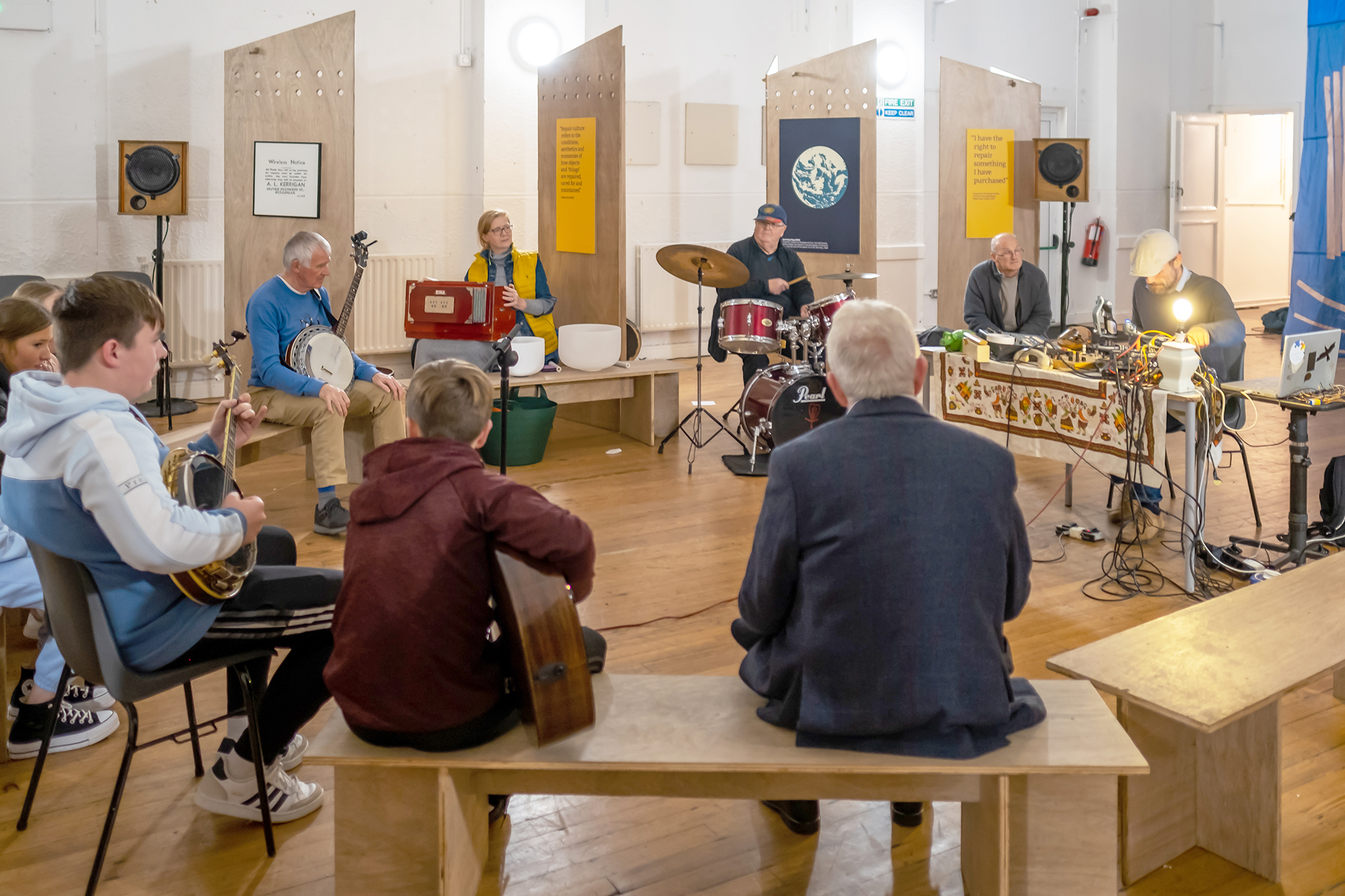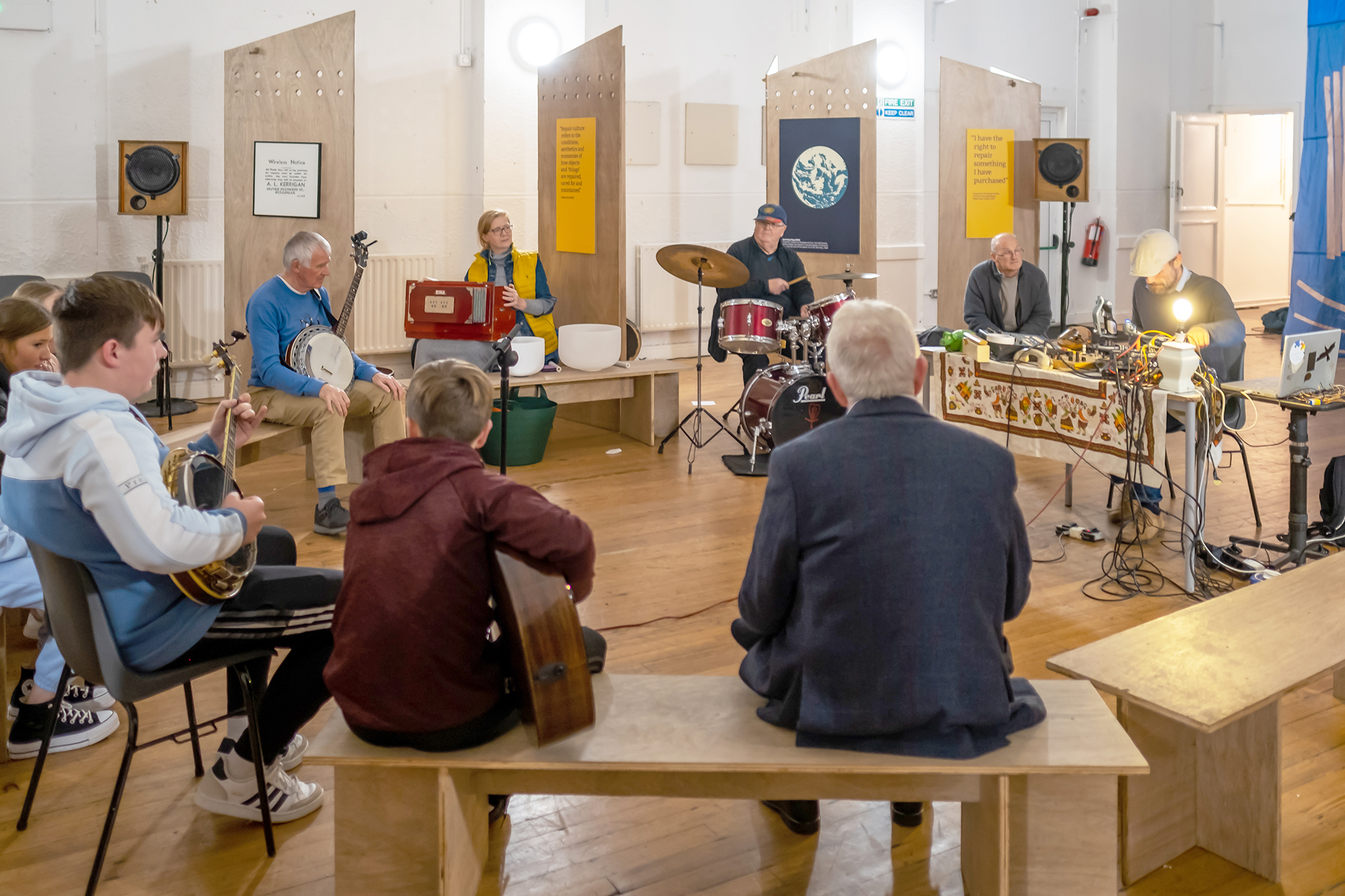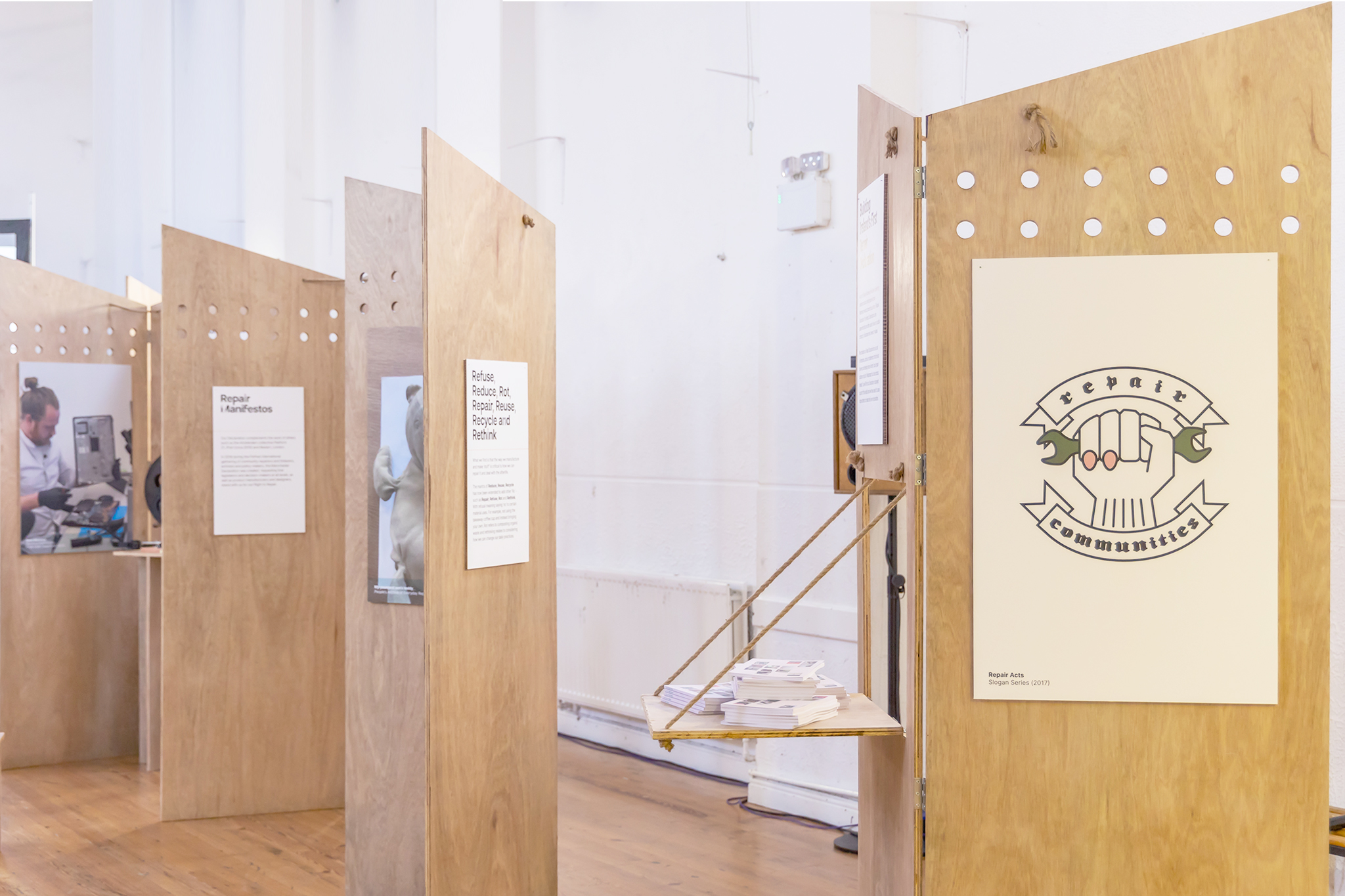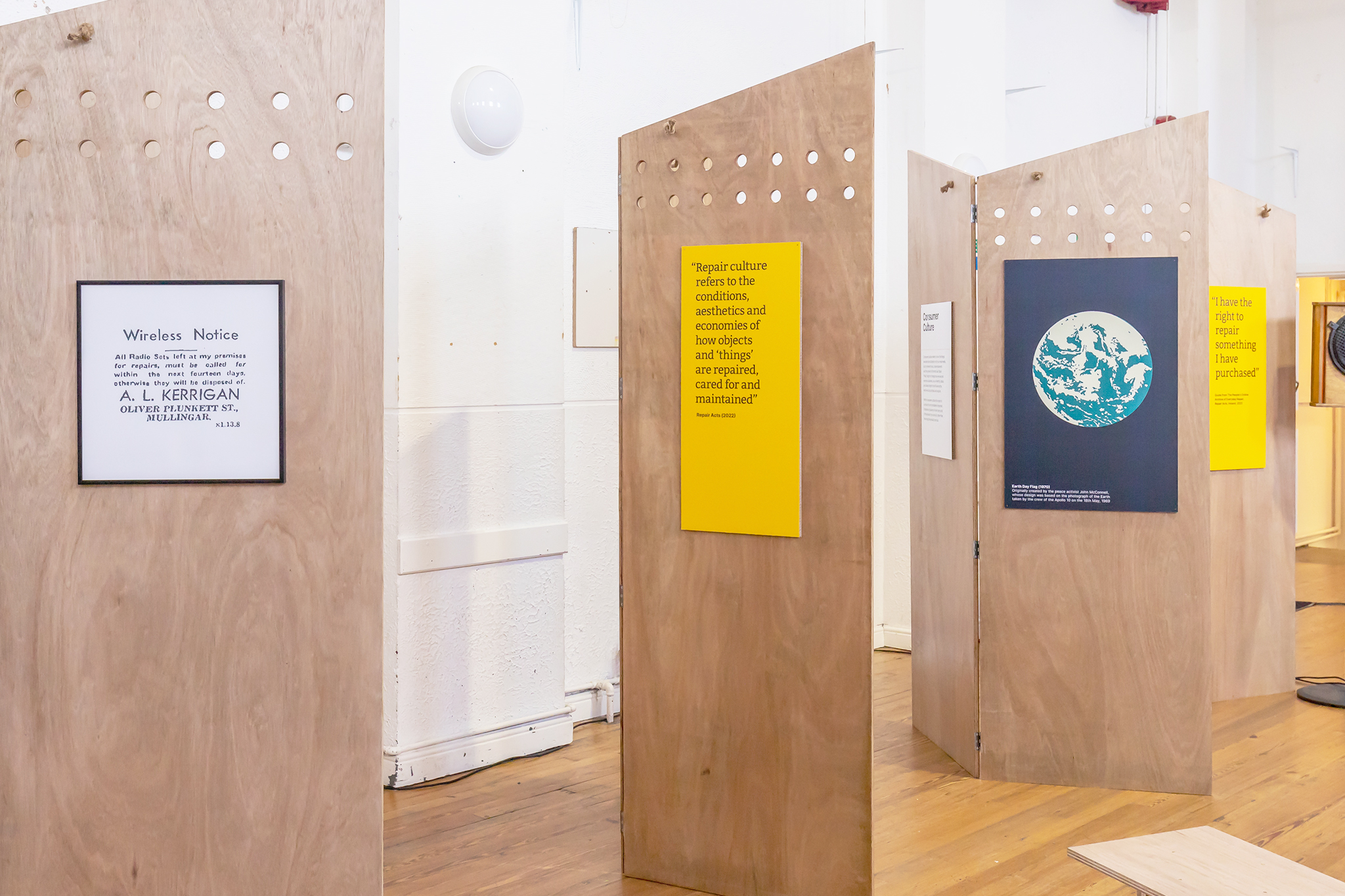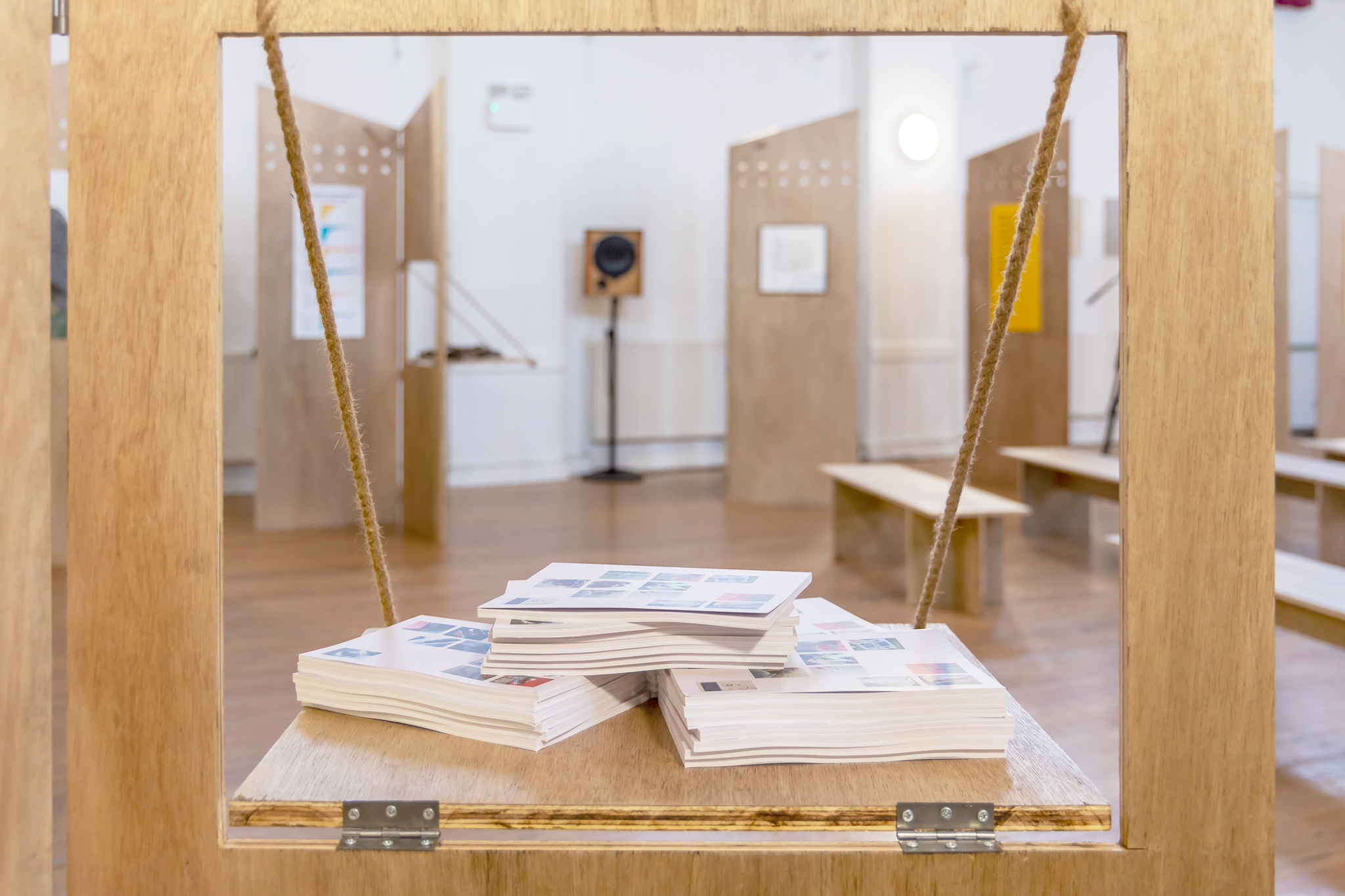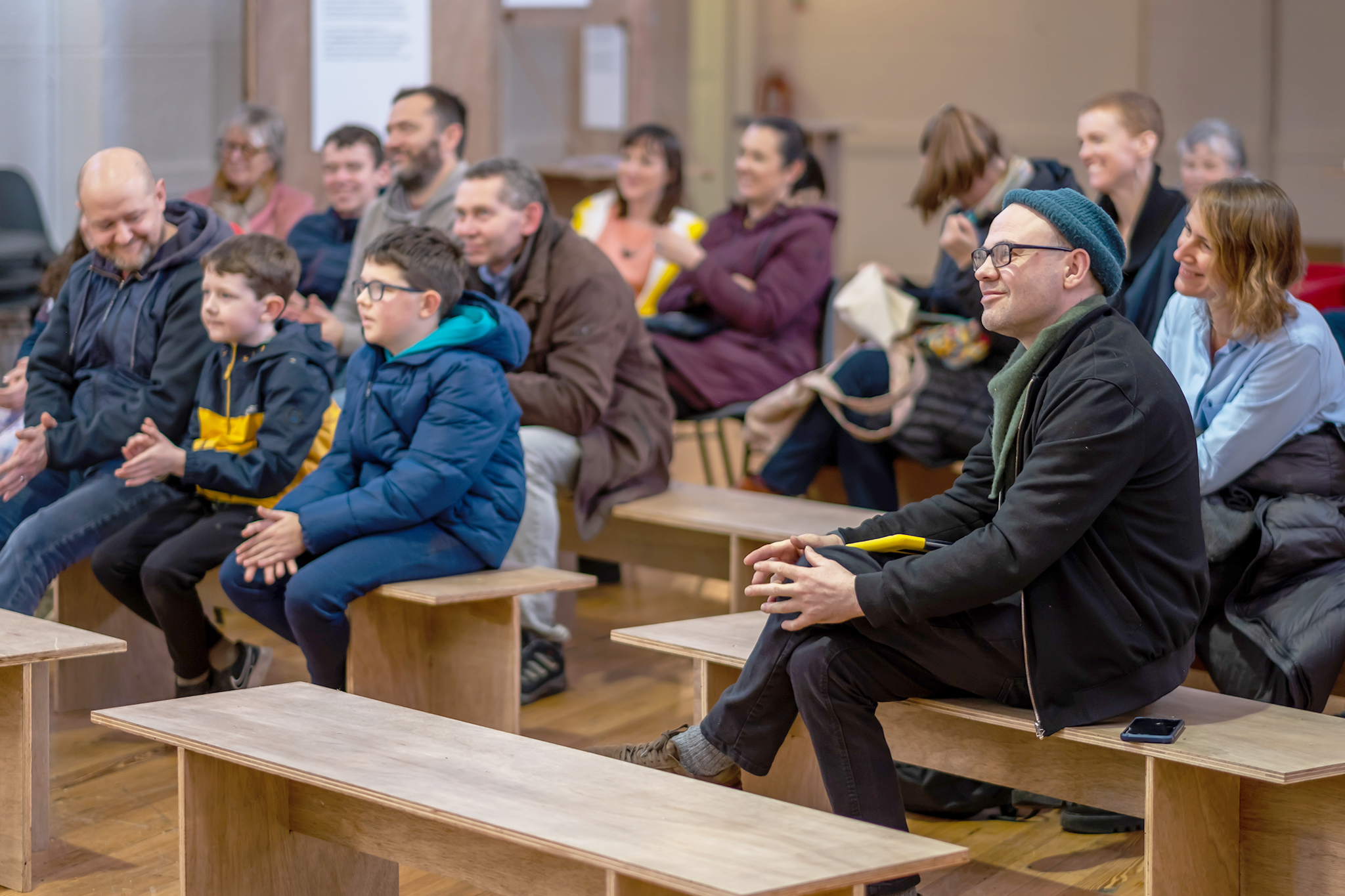 Type: Exhibition design
Location: Kilbeggan, Ireland
Team: Ana Filipović
Curator: Teresa Dillon
Production: Mullingar Men's Shed
Photos: Paul Moore
Year: 2022


Repair Acts, Ireland is a project by Teresa Dillon and Alma Clavin in partnership with Westmeath County Council and funded by Creative Ireland's Climate Action fund. The project culminated with an Caring for Repairing Exhibition & Féile, St James's Hall and various venues across Kilbeggan, Westmeath, Thursday 3rd – Sunday 6th Nov, 2022.

Exhibiting works generated by Repair Acts, lead artist Teresa Dillon with exhibition design in collaboration with architect Ana Filipović and Men Shed, Mullingar. Archival research and text collated by Dillon, Alma Clavin, Robin Ferguson, and Maya Vizel-Schwartz illustrate changes in professional repair practices across the last eight decades. With installation-based documentary, video, textile, and image-based works weaving past, present, and future local and global narratives of repair and stories gathered from the People's Archive of Everyday Repair.